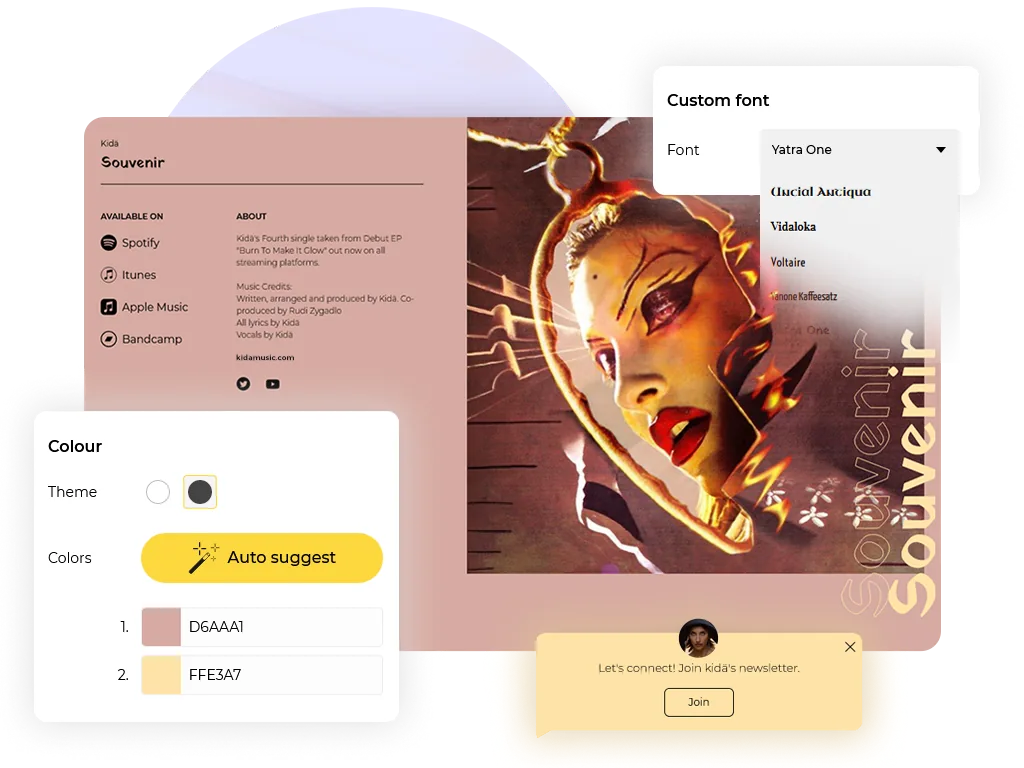 Your vision, amplified
Highly customisable smart link pages, with unparalleled styling and branding options.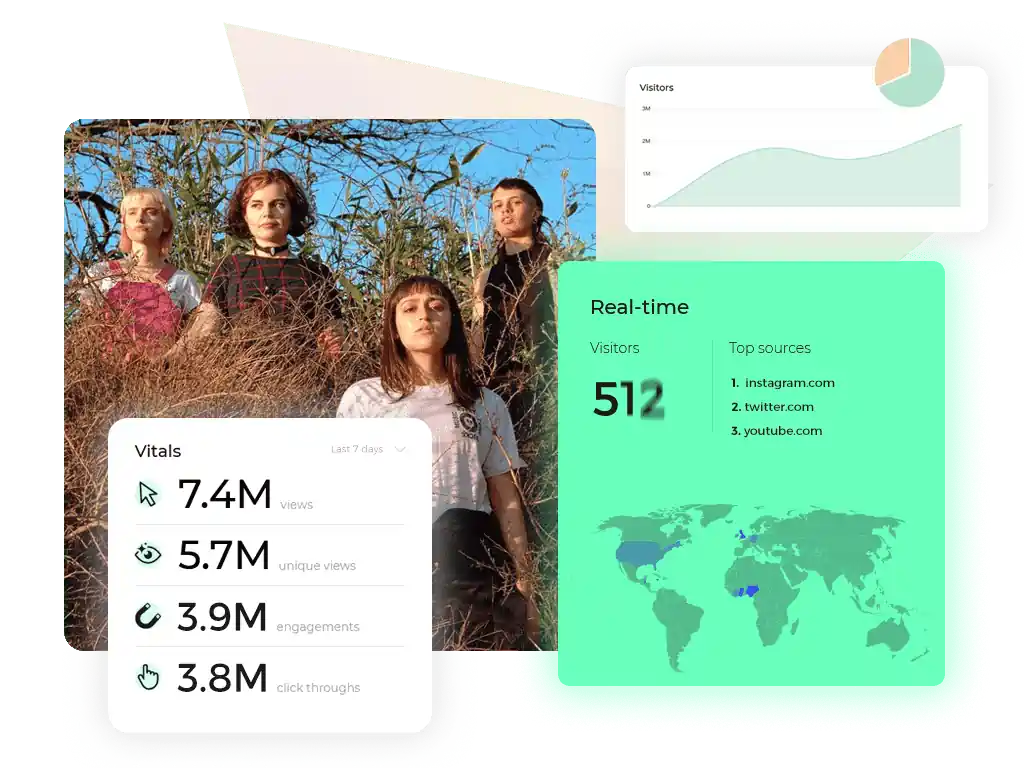 Engage with and grow your audience
Analytics, tracking pixels, email capture and more. Get to know your fans and reach a wider audience.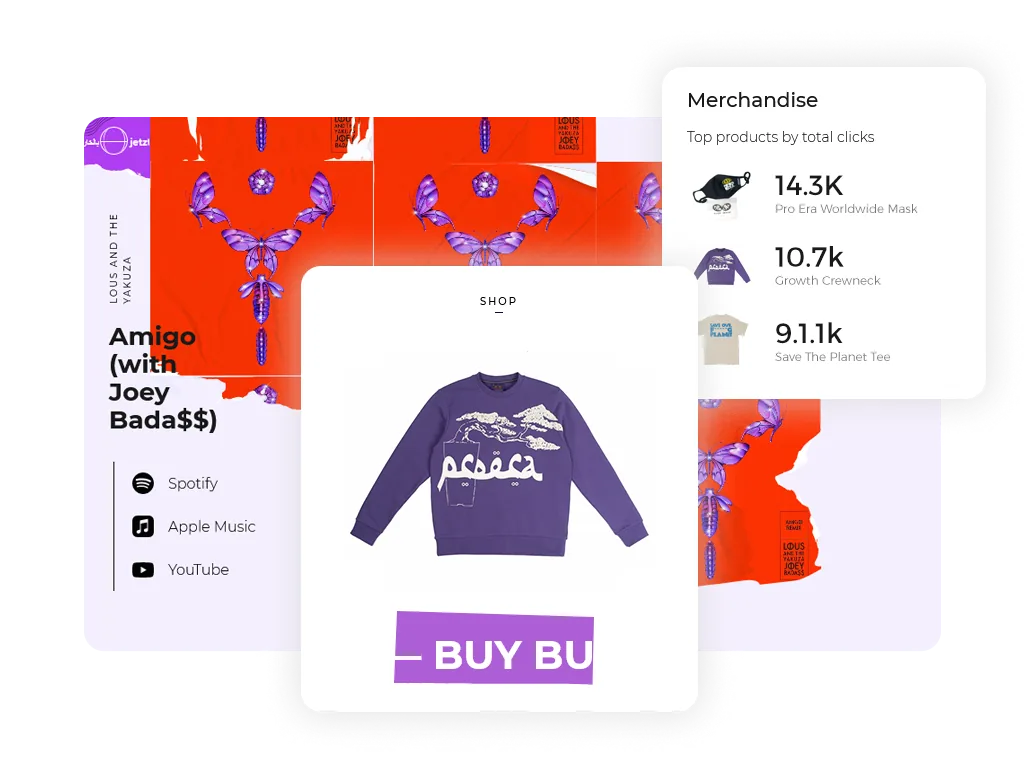 Secure the bag
Earn more with our on page merch and support options Amplify.link levels the playing field, providing tools and knowledge to help artists and creators succeed worldwide
Custom artist domains
Secure your artist domain and brand your experience from head to toe.
Tracking pixels
Apply your retargeting codes and increase conversions elsewhere on the web.
Mailing list sign up
Ask users to join your email list across all your smart links.