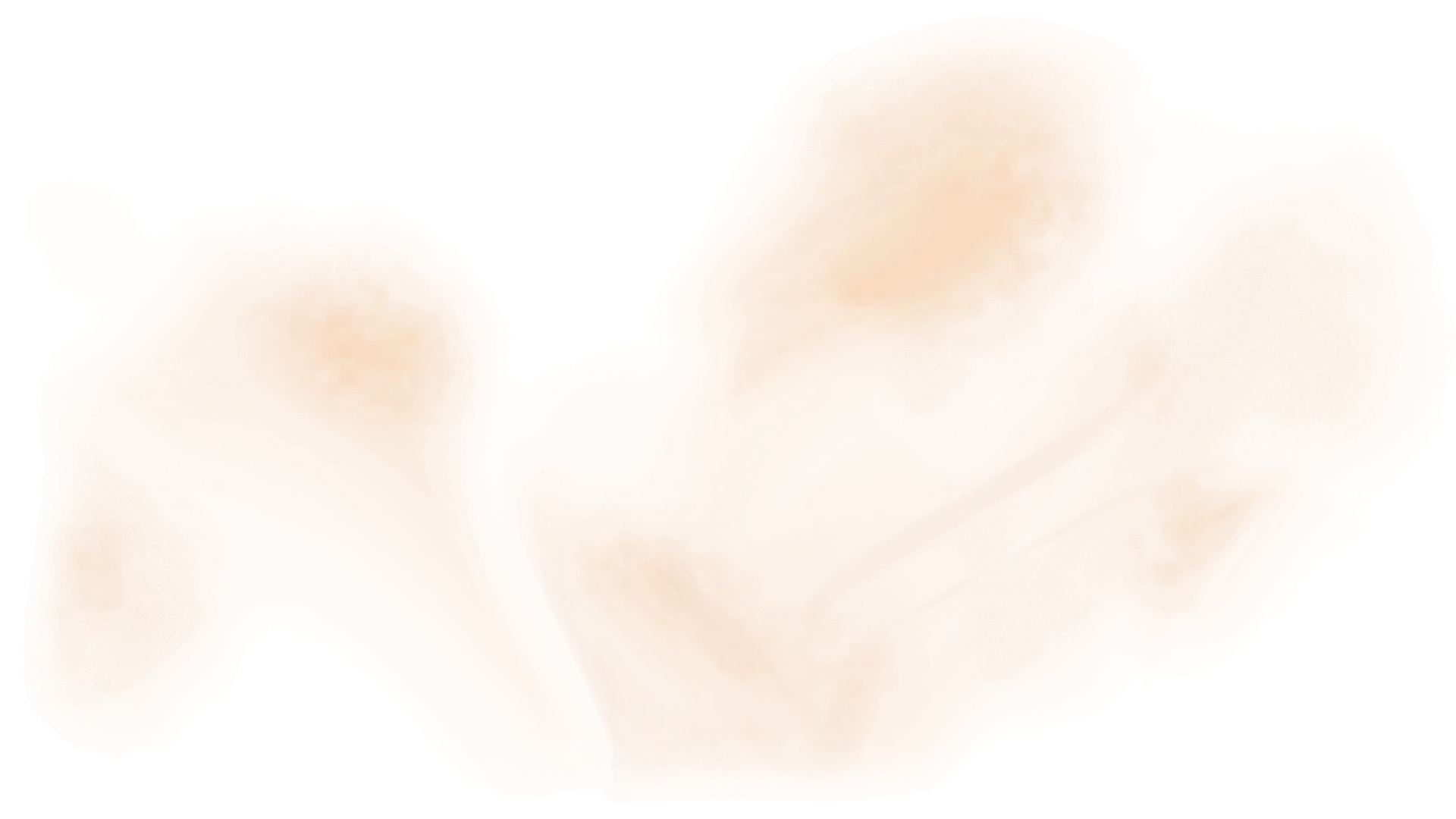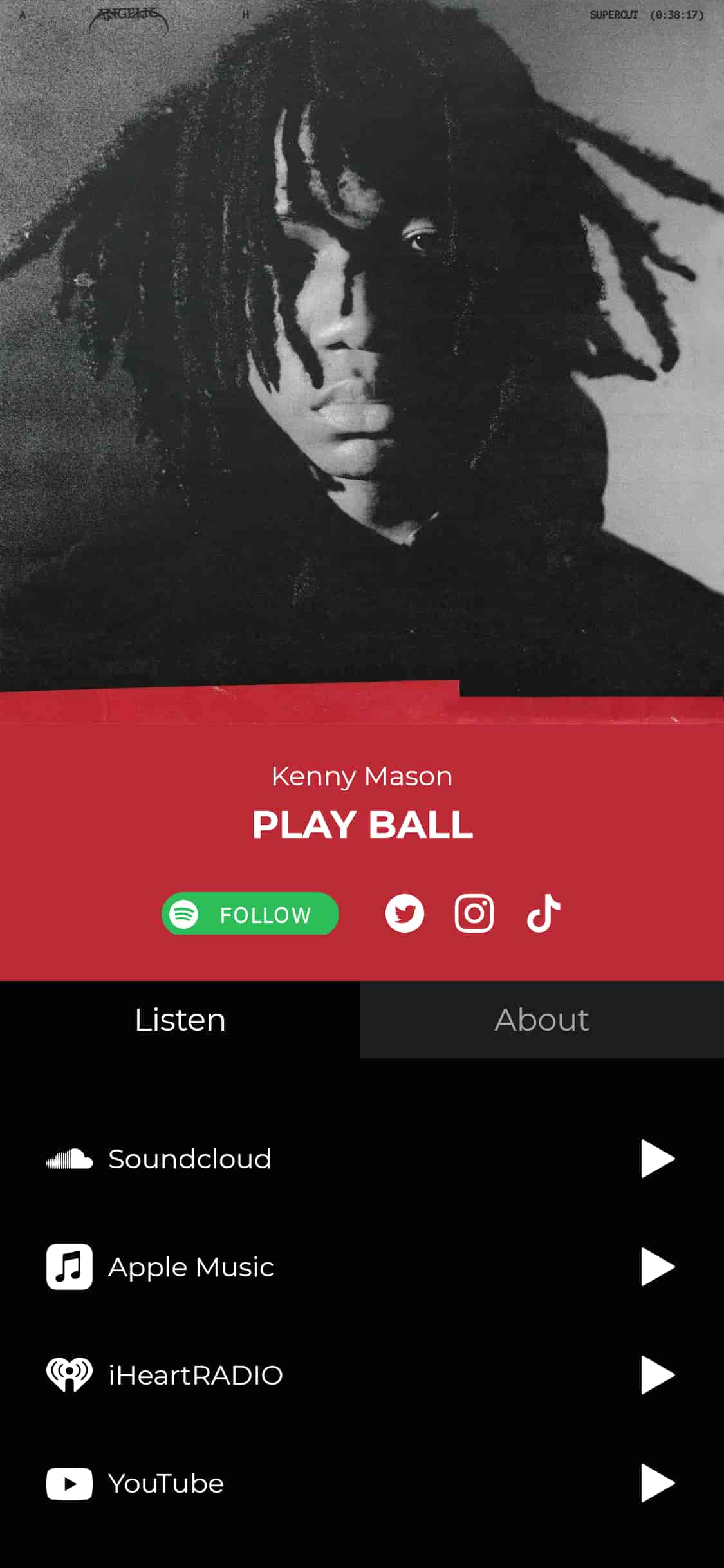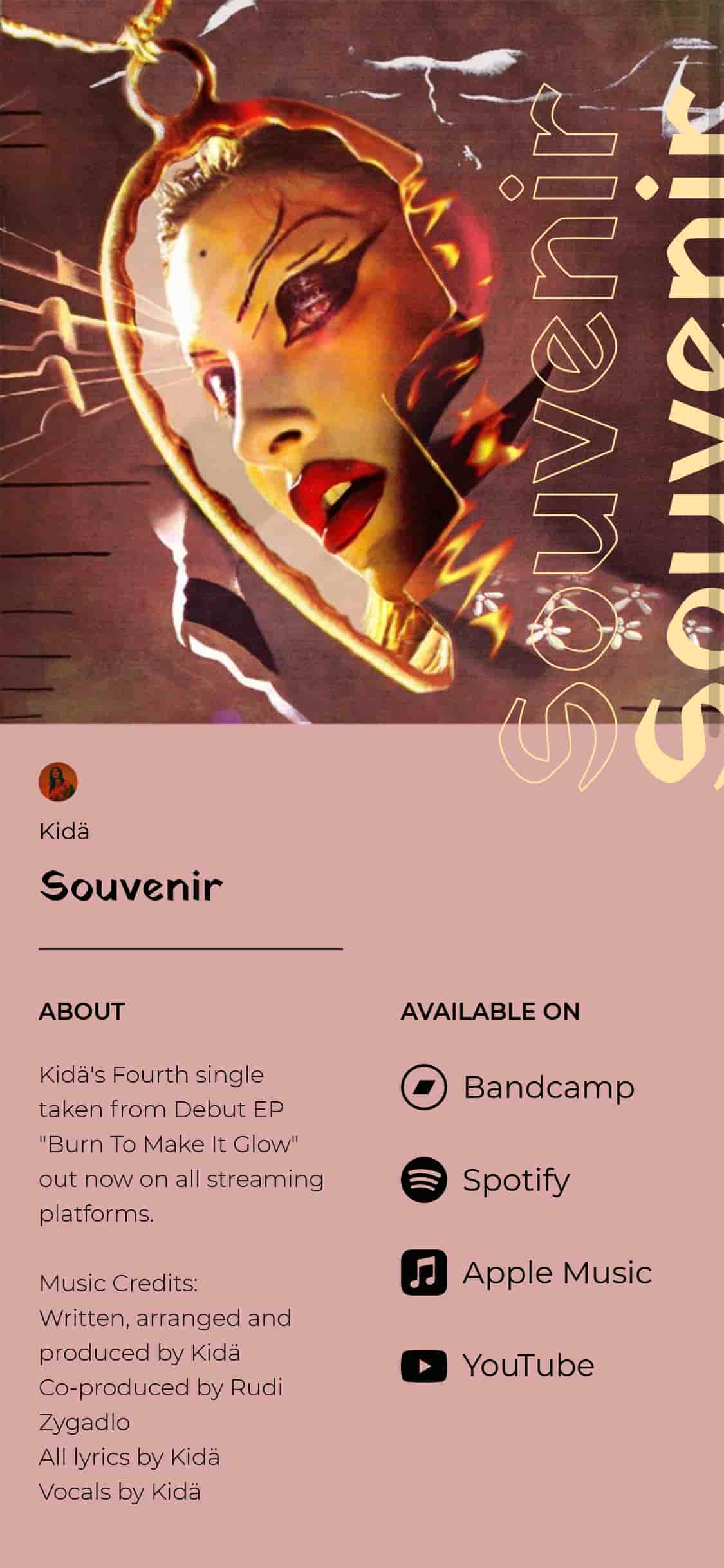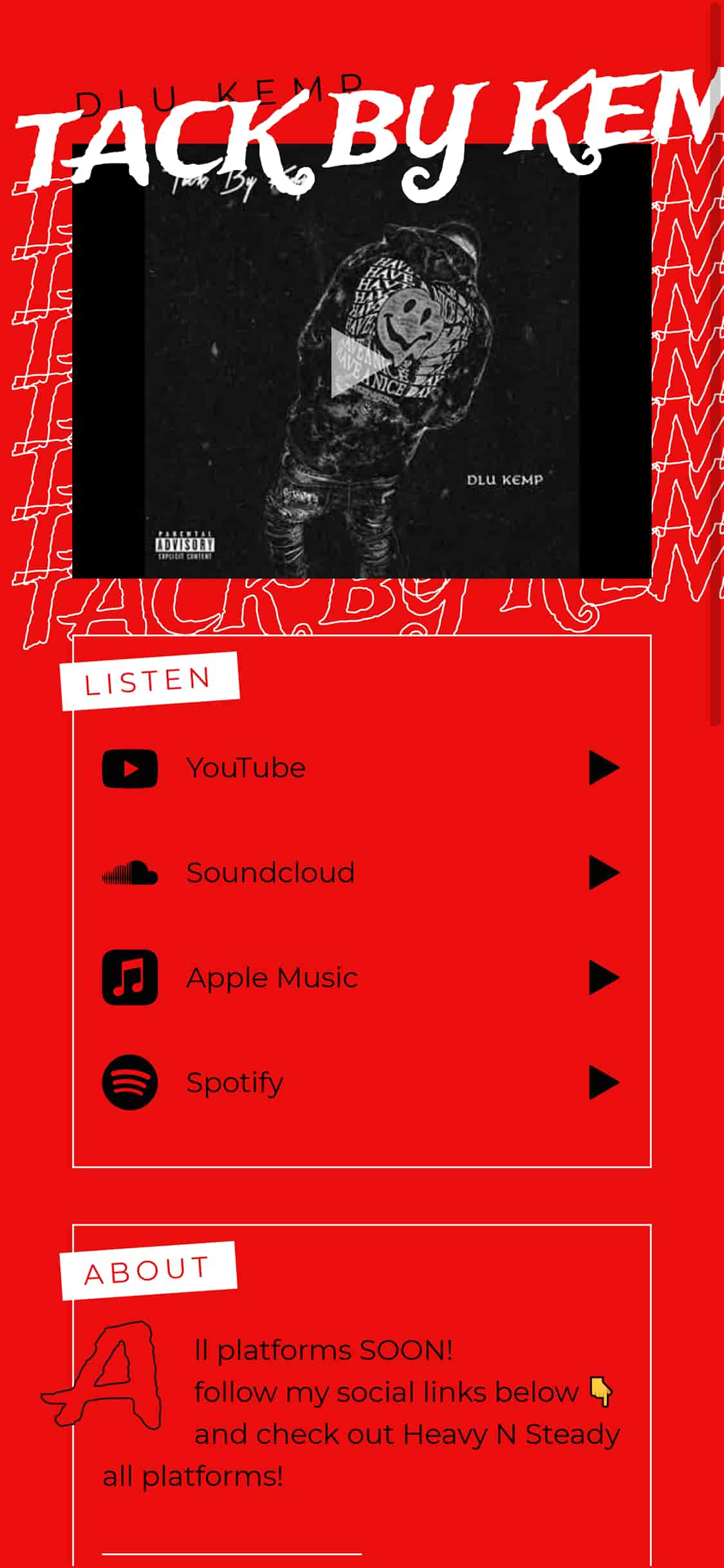 Release
Link to your track or album across all services with our highly customisable smart link pages.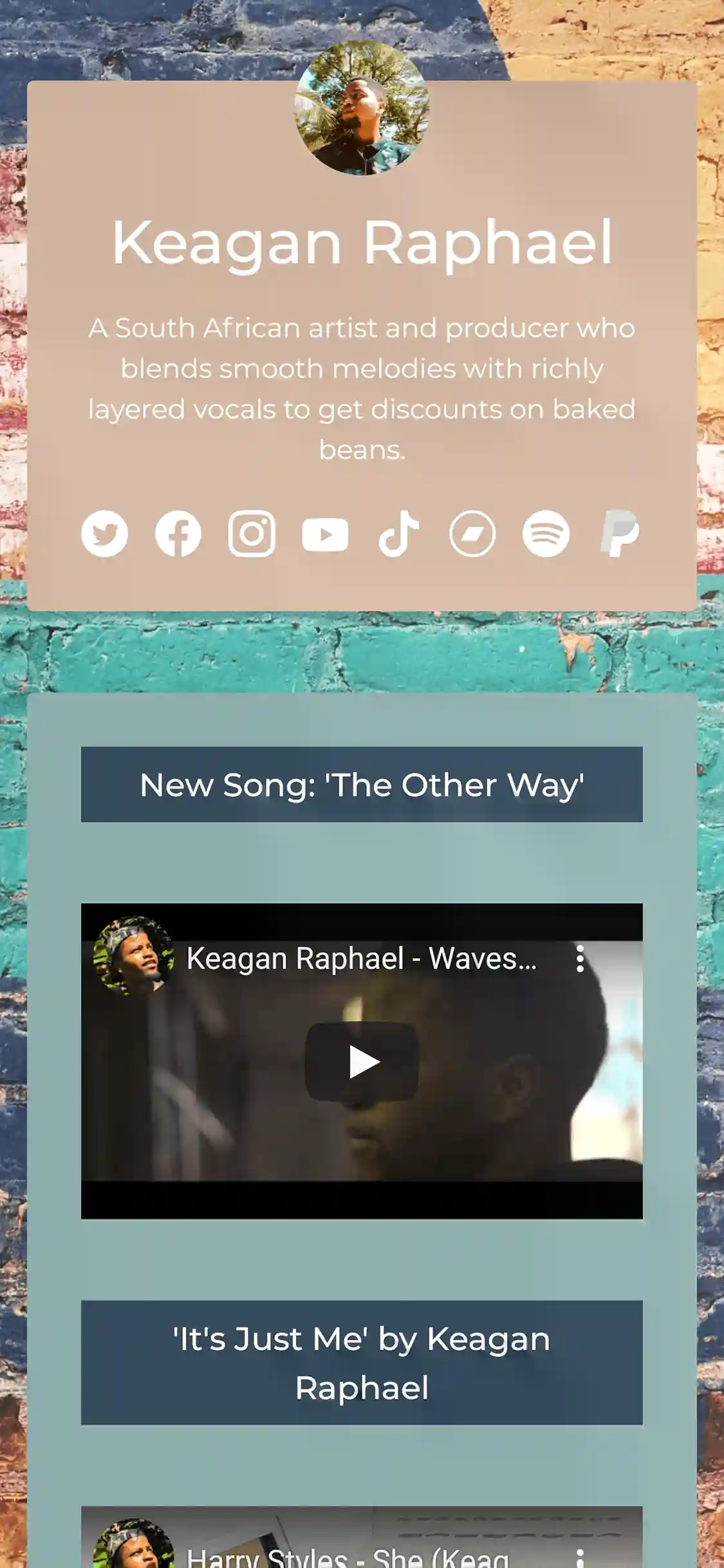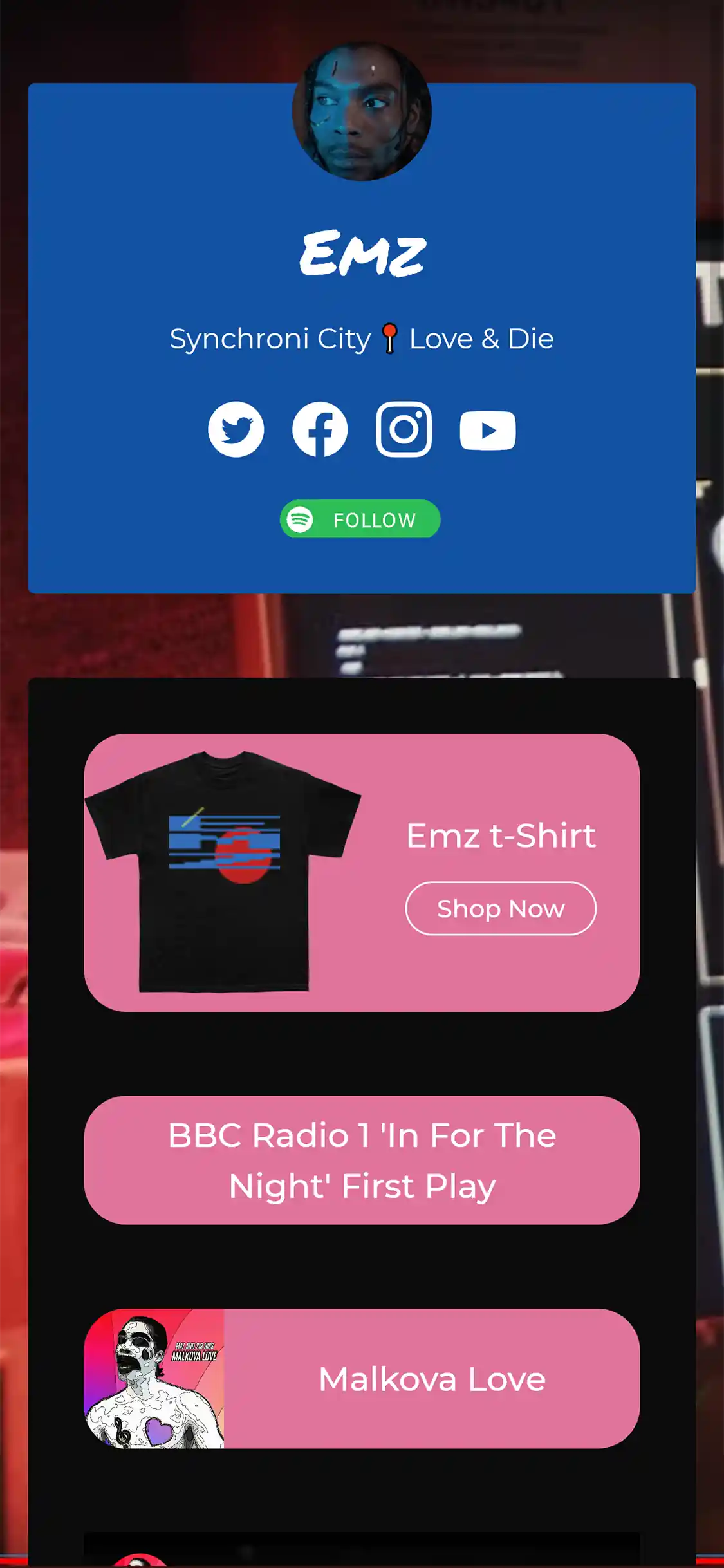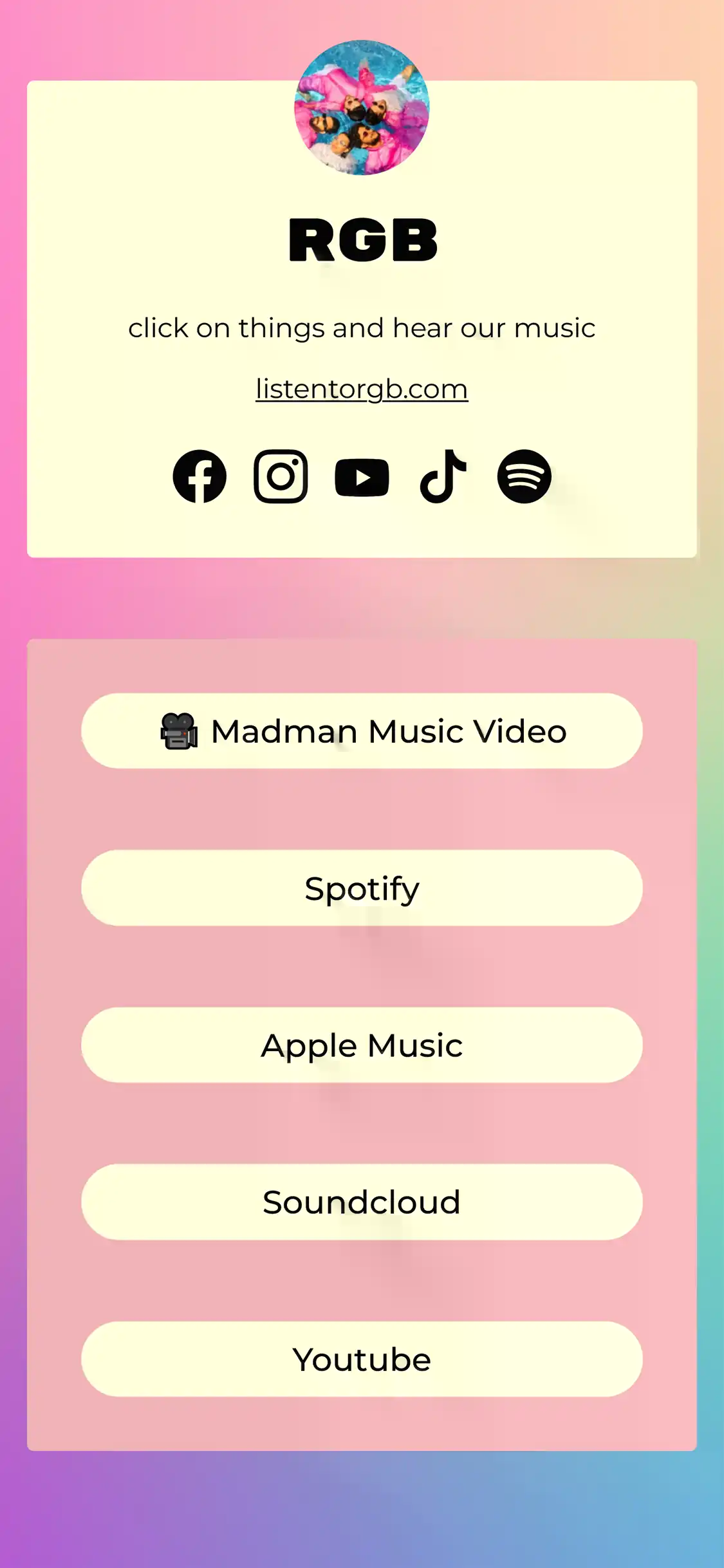 Bio link
Direct eyeballs to your most important content everywhere you are online. A simple to use brandable and beautiful microsite.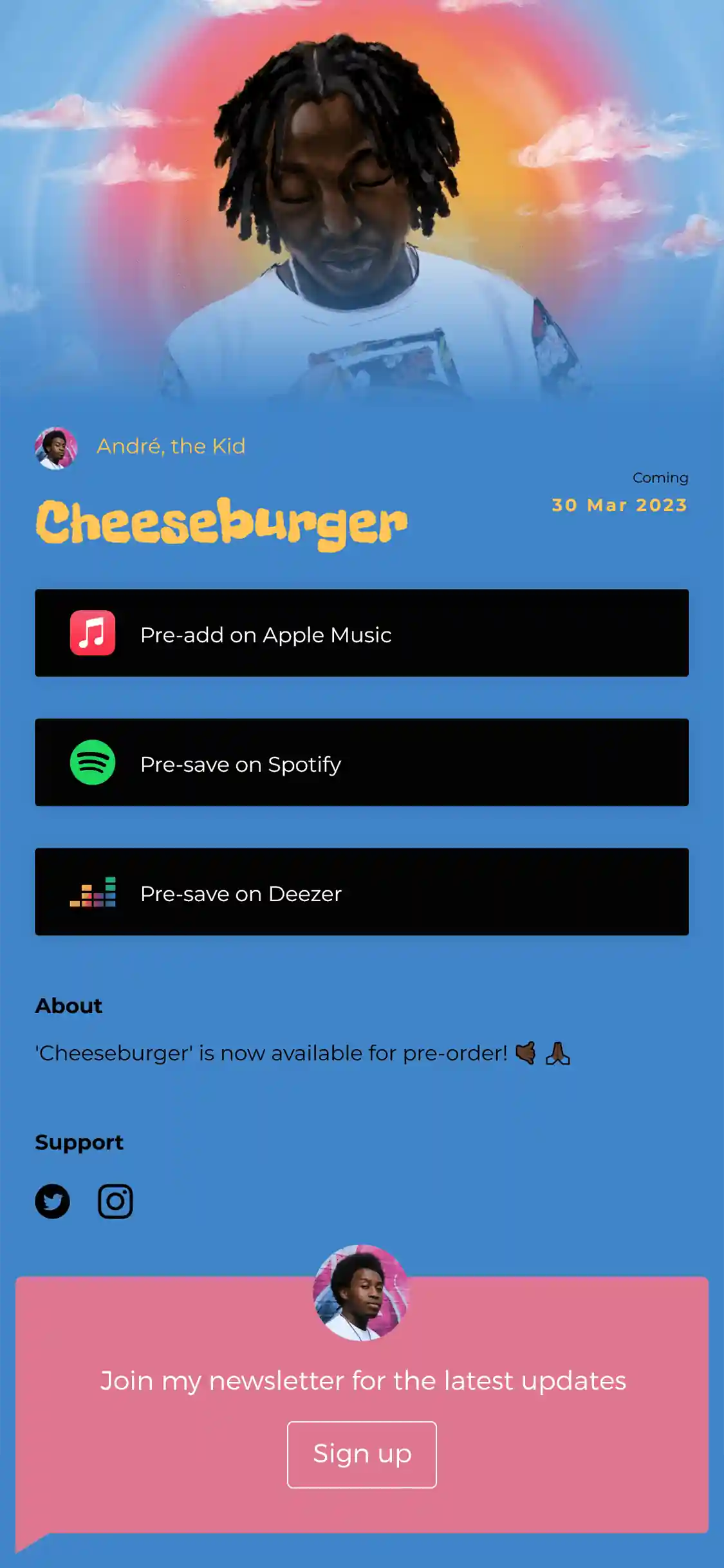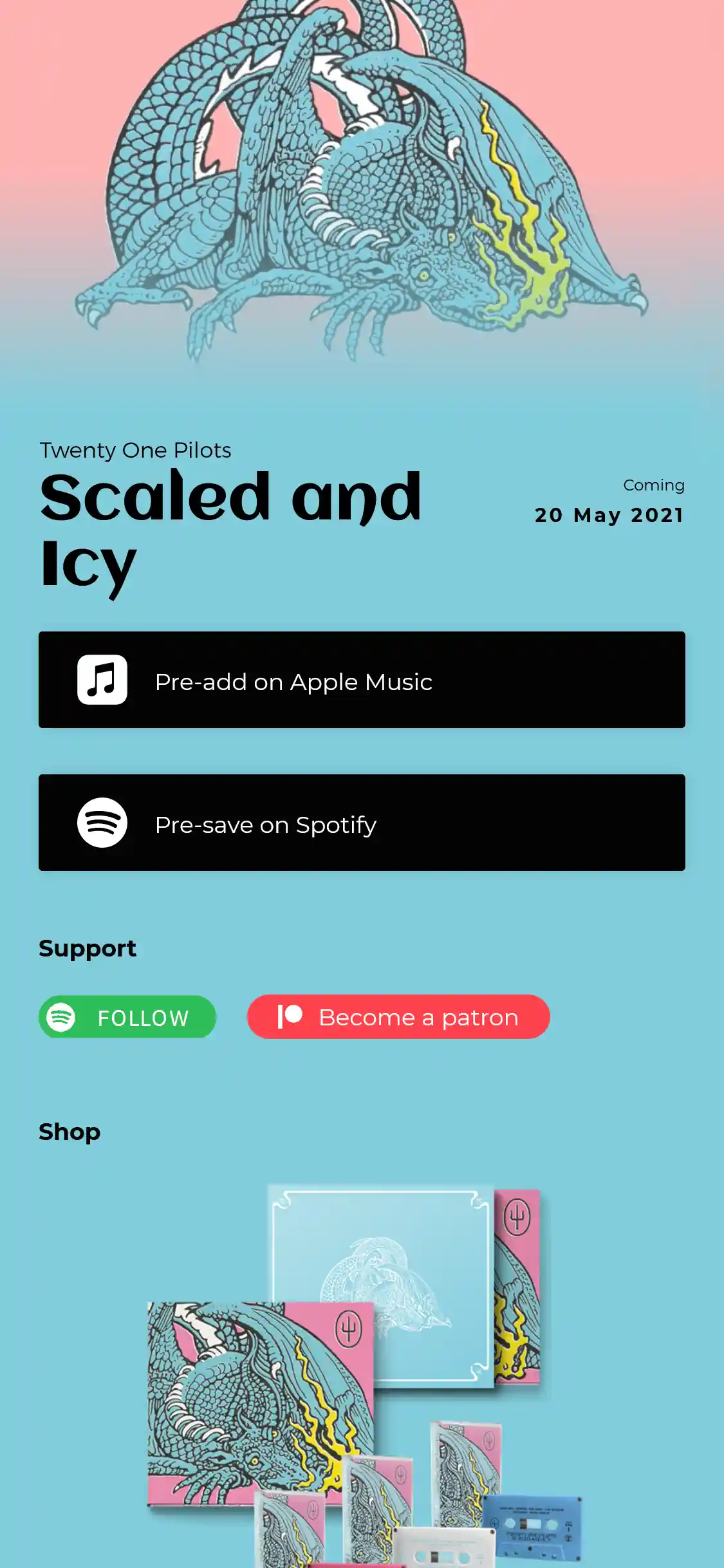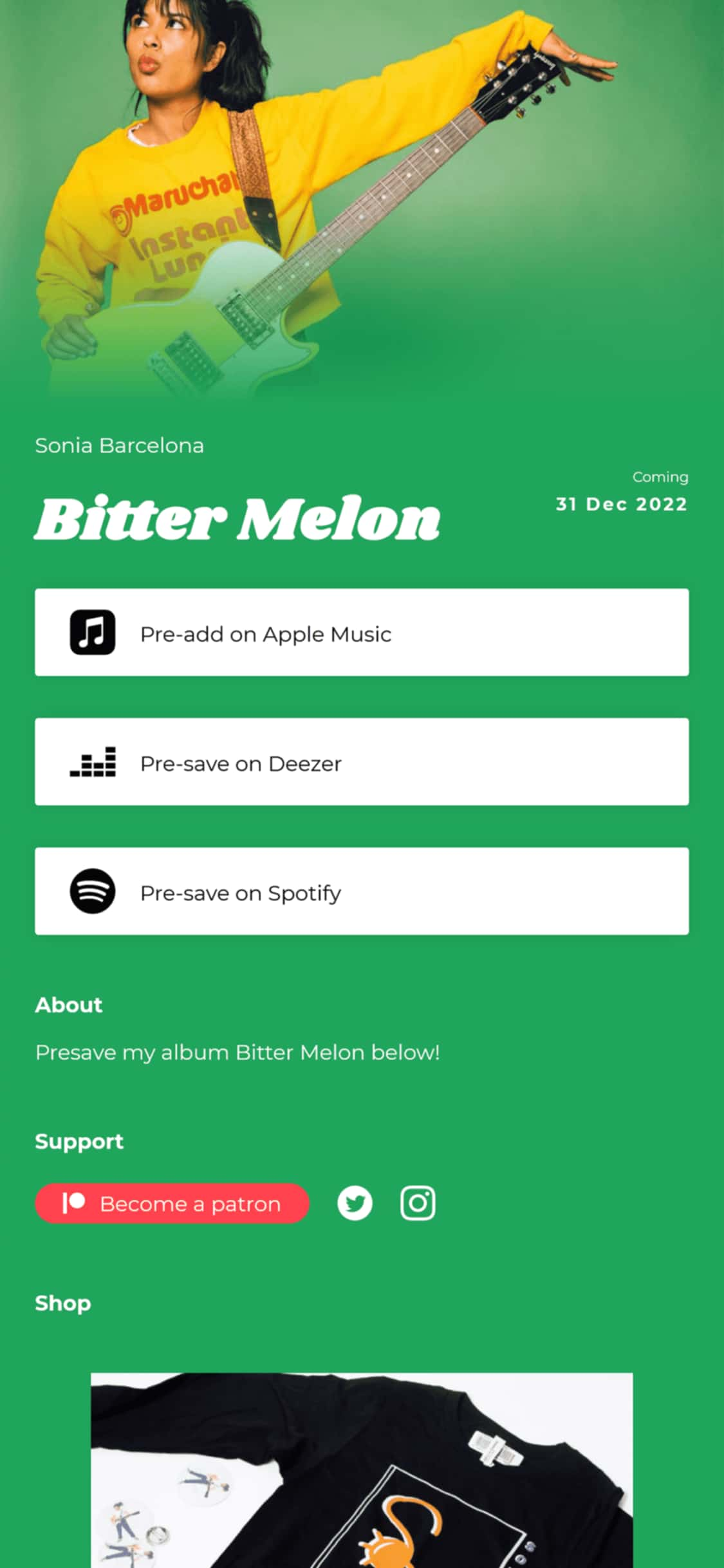 Pre save
Hype up your fans for new releases and preload your launch day success.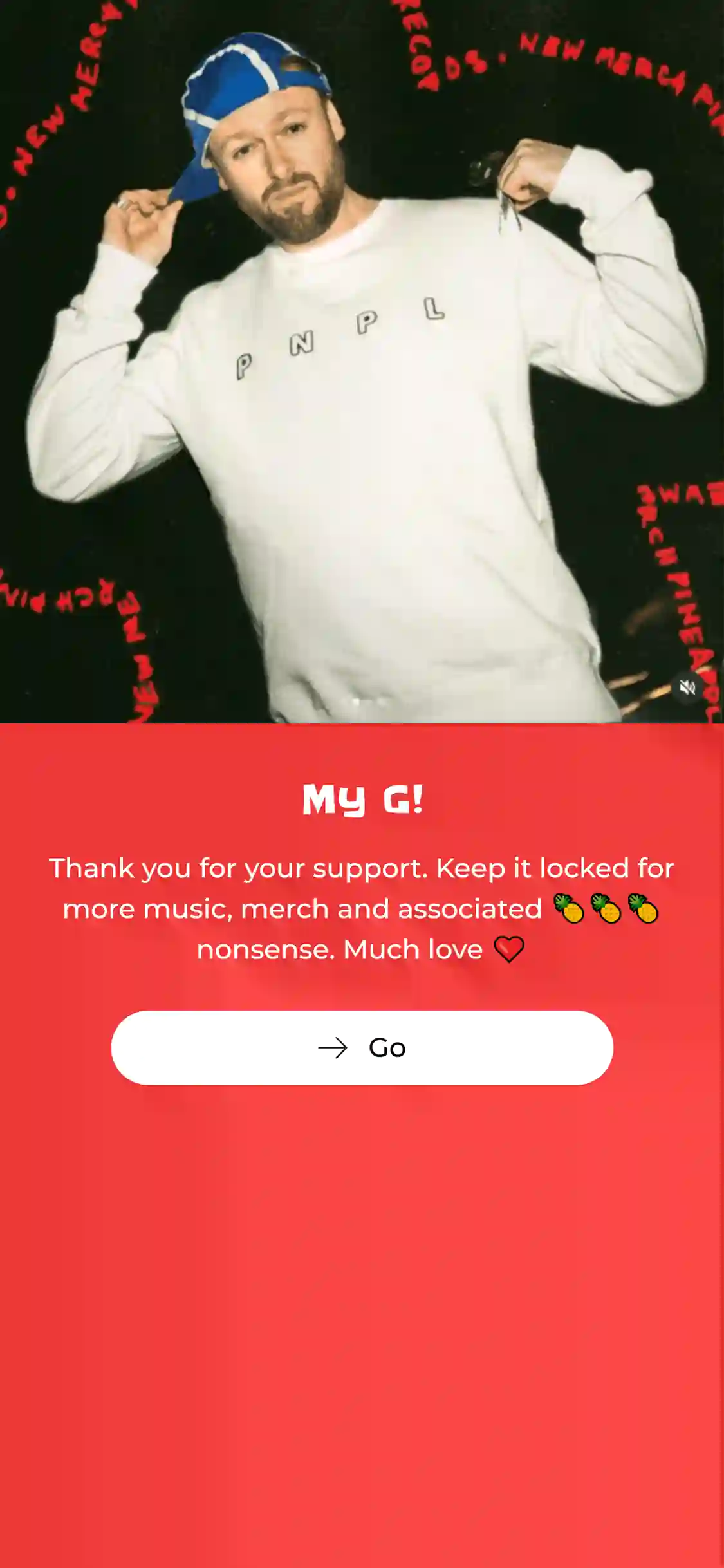 Unlock
Ask fans to subscribe on YouTube, follow on Spotify or Soundcloud, or join your mailing list. In return, give them an exclusive download of any file, or link to a secret web page.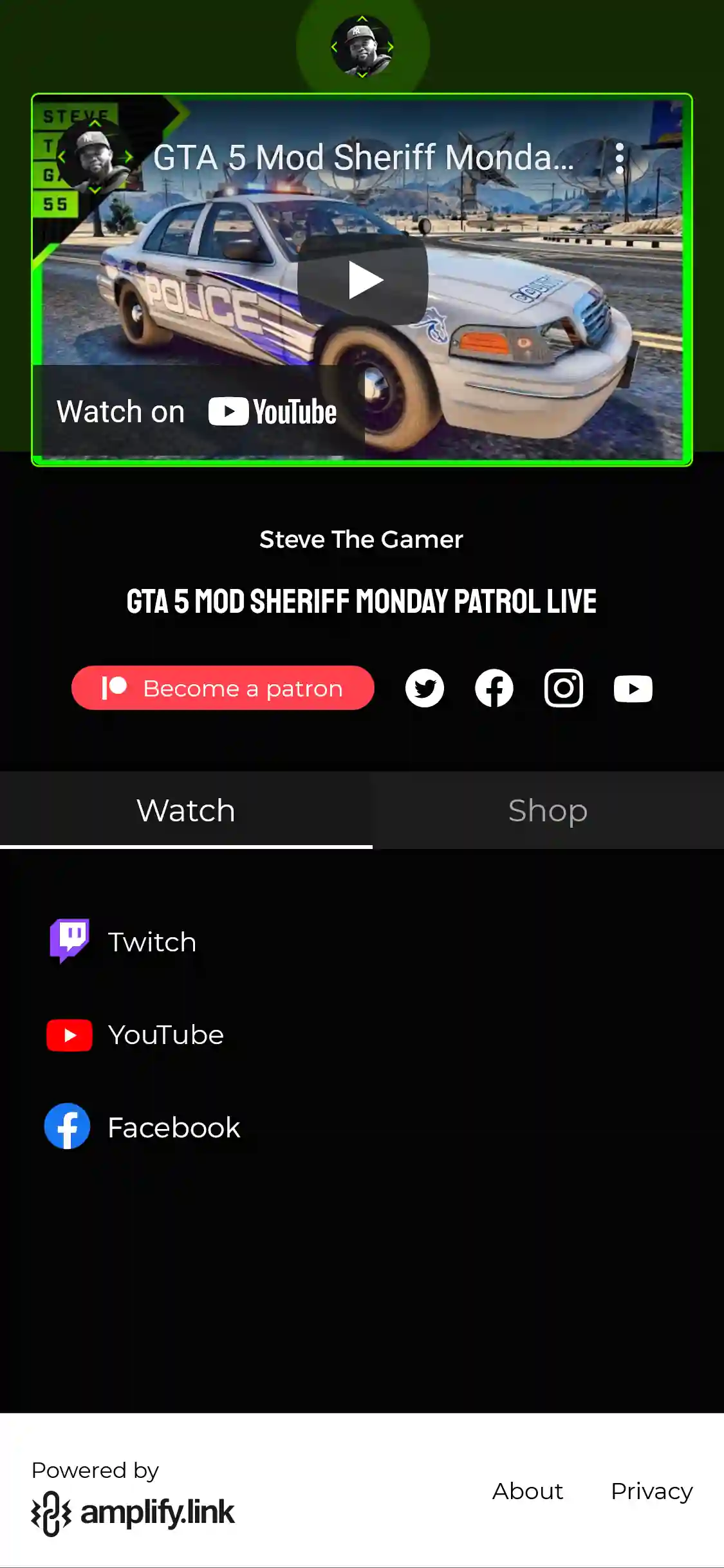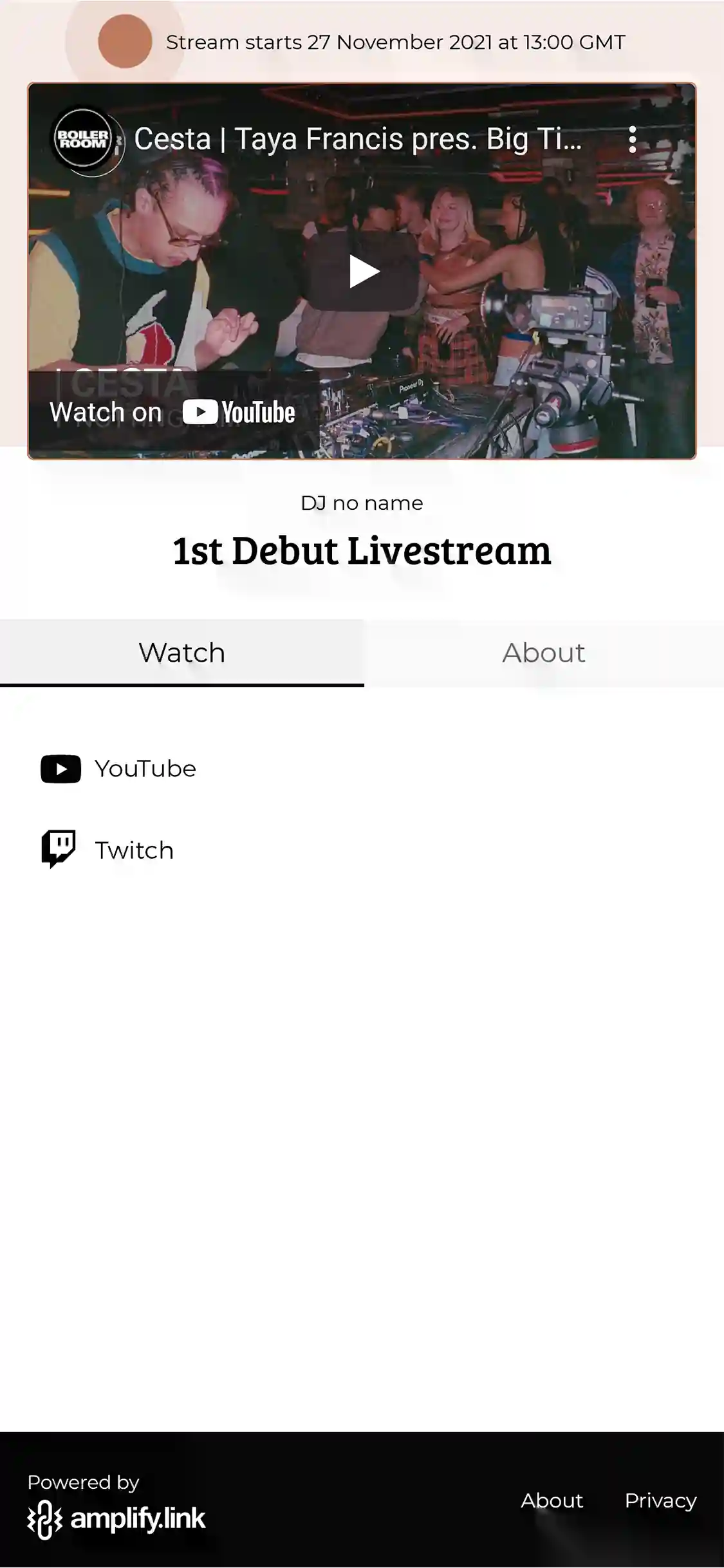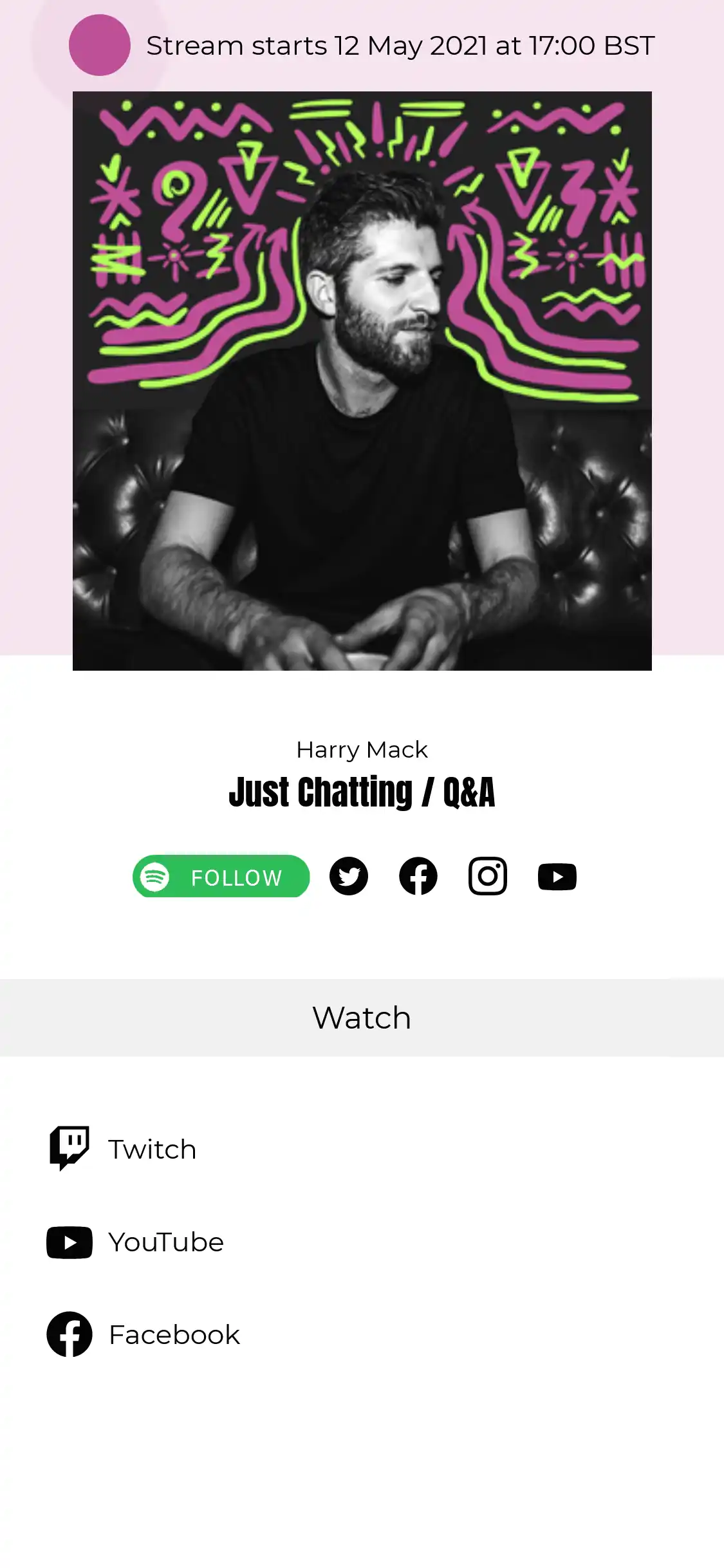 Livestream
Streaming across multiple platforms? Schedule a livestream event, start the countdown and let fans decide where to tune in.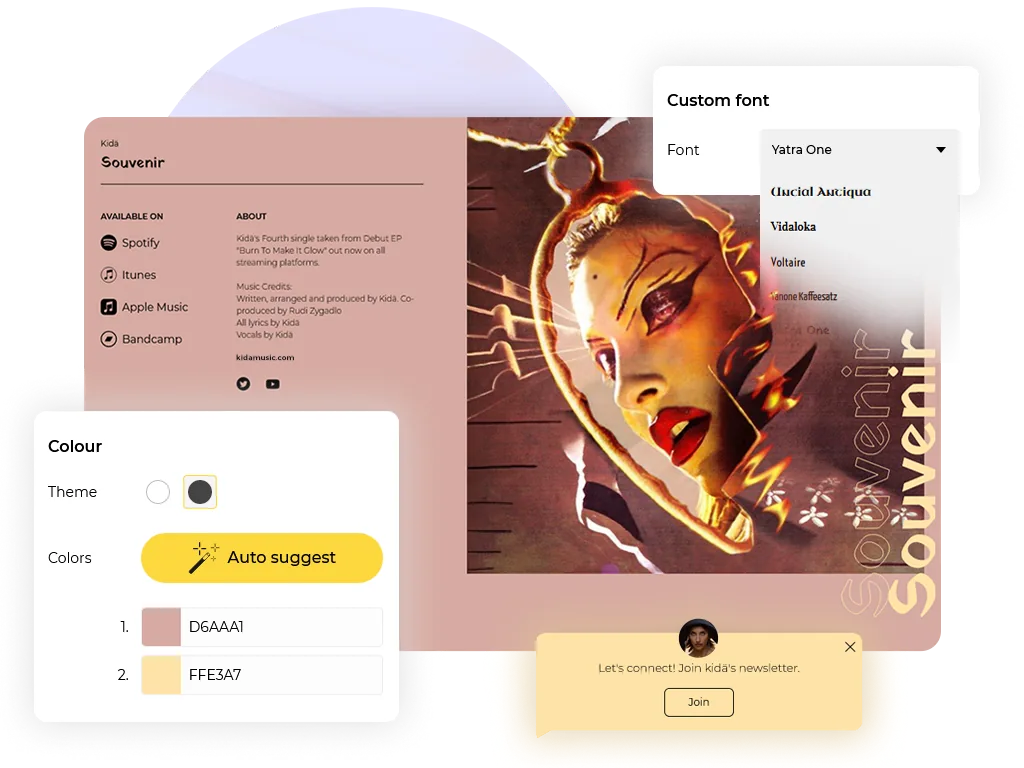 Unparalleled customisation
Enjoy an ever expanding arsenal of templates and customisation options for end-to-end creative expression.
Templates to fit your style
Pick your colours, or use our auto-suggest feature
100+ fonts to choose from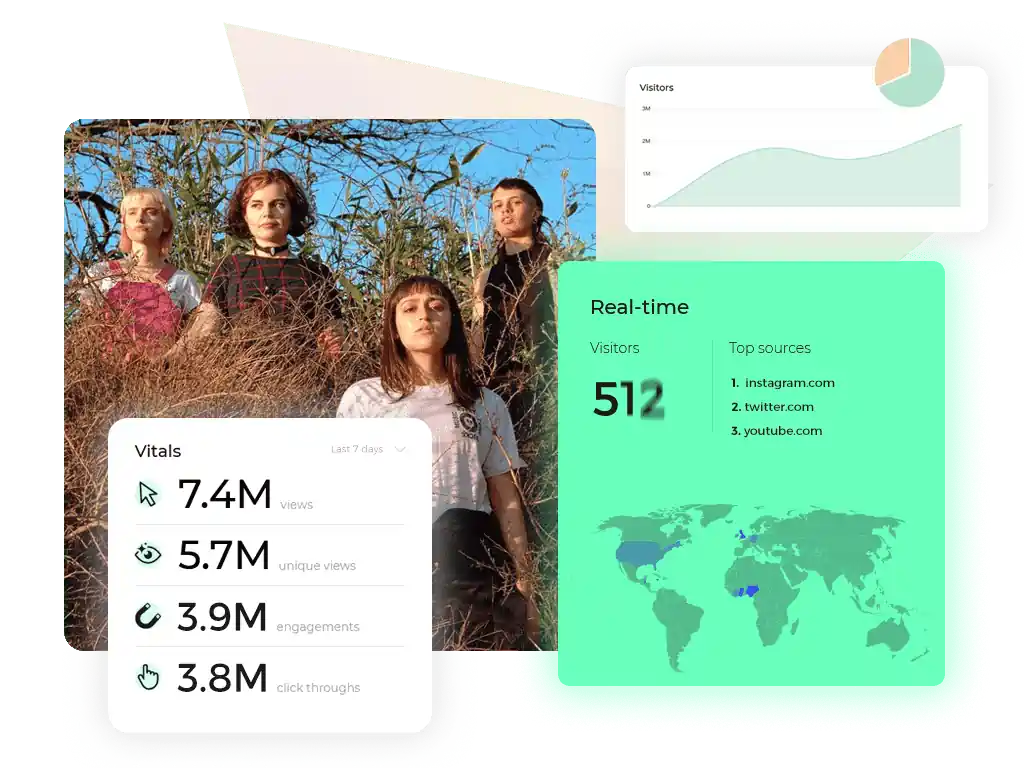 Next level insights
With detailed analytics and intelligent insights from streaming and social, we help you understand your audience, and your impact, on a deeper level.
Realtime data
Extensive analytics reporting
Intelligent insights from combined sources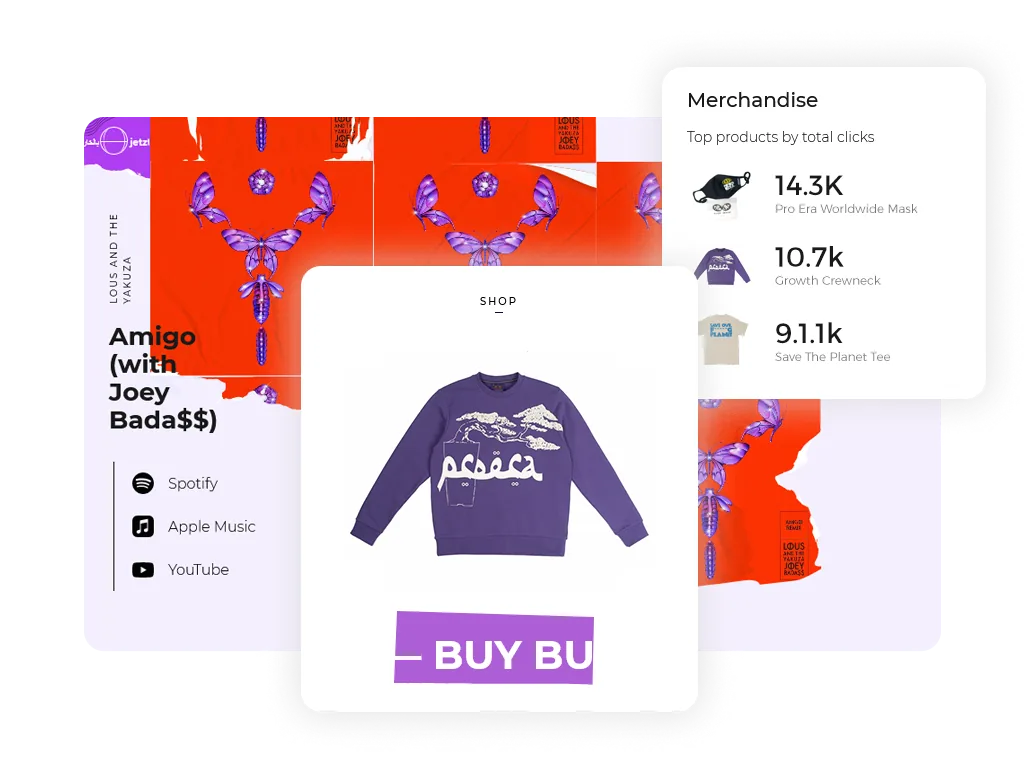 Boost your earnings
Showcase your merch where it matters and maximise your revenue
Place products directly on your pages
Link to any online shop
See which products perform best